Some kind words from our 4,250+ Boston tennis players
(80,182 + nationwide)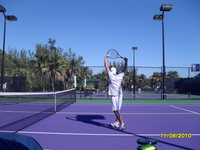 Member Since 03/25/10
This is the most fun I've had competing as an adult. Go to war on the court and make great friends off it. Thanks TNE!
J. Greenberg
TennisNorthEast
Member Since 04/08/10
Win or lose, it is so nice to meet so many great people who enjoy the game as much as I do.
C. Nepple
TennisNorthEast